Narrative Pathways

Specialist Counselling for boys, teens, men, & families.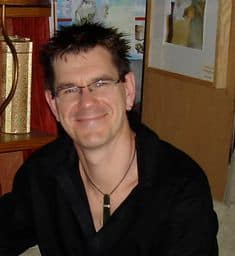 I am an Auckland based male counsellor offering specially tailored counselling for boys, teenagers, and young men. Women, families, and couples also find working with me supports the changes they seek. I offer:
Anger and Conflict Counselling
Depression Counselling
Grief Counselling
Stress, Anxiety or Coping with Change Counselling
Relationship Counselling (Imago)
Family relationships Counselling
Coaching for Parenting / Step-Parenting challenges
Drug and Alcohol Counselling
Sexuality and Gender Identity Counselling (LGBTIQA)
I also offer support for others in their professional work with people:
Specialist clinical supervision for counsellors, social workers, or others in the "helping" or people professions. Click here for more details.
Introducing Nigel Pizzini (he/him)
I married my partner in 2003 and we are proud parents of a teenager. I was the "stay-at-home" parent until they started school, and we continue to enjoy a very close relationship.
Previously I was a school teacher then a youth worker. I started training in counselling in 1994, and have held many different counselling positions in NZ and overseas since then.
I currently teach counselling in the Social Work degree at Unitec, in addition to seeing my own counselling and supervision clients in Mt Albert.
I look forward to being of service to you.

I believe it's very important that there is a comfortable "fit" between you and the counsellor you go to. You are welcome to "check me out" – in fact, I often say to young people "give me a test and see if I'm worth talking to".
You are invited to do the same.
Nigel's training
My clinical practice features Narrative Therapy approaches and also draws upon CBT, Motivational Interviewing, Art Therapy, Psychodrama, Hakomi (mindfulness psychotherapy), Imago Couples process, and Compassionate Communication (NVC) among others, according to what helps you most.

My specialist counselling interests are young men and boys, masculinity, sexuality/gender identity, parenting, and using Narrative Therapy understandings to overcome problems and in supervision.

I have advanced training and experience from England, Australia, and the USA and have a commitment to my ongoing professional development.
I participate in several specialists or advanced training events annually.
To book an appointment contact me directly:
By text +64 21 83 44 13
By email: nigel@narrativepathways.com
Fees
Free Counselling
You may be eligible for free sessions if your employer offers EAP (Employee Assistance Programme). Check with your H.R. I am available under EAP contracts with Raise, Benestar, Vitae and Instep.
ACC. If you experienced a sexual assault or sexual abuse, you may be eligible for ACC funded counselling. I contract to Youthline as part of their ACC Counselling team. Talk to me about this.
Gumboot Friday. If you are under 25 years old, Mike King has set up a funding source to cover two introductory sessions. When you contact me, let me know you want to use this funding and I will sort it from there for you.
WINZ: If you receive a benefit you can apply through your G.P. for WINZ to subsidise your counselling with me.
Session Charges
For individual counselling appointments, my standard fee is $140 per one-hour appointment. Depending on your financial situation, this can be negotiated between $100 and $140 – please let me know if that makes it more possible for you.
Couples or longer sessions (eg. 90 minutes) are negotiated above this rate, please just ask.
I offer a limited number of "reduced rate" counselling agreements to people when finances are an issue.
Please ask me about this if that is your situation. I am committed to helping people who are focused on overcoming problems and willing to find a fee that can work for us both.
All other services are offered for a negotiated rate that reflects my costs and preparation/delivery time. Please ask, I'm very amenable to what can work for us both.
COVID Health and Safety Practices – unsure your comfort and safety, and mine.
Client sessions
Please notify me if you are feeling at all unwell. I will reschedule without any late-cancelation fee.
At Red, all appointments will be offered remotely via video conferencing. 
At Orange, face-to-face appointments will be offered to vaccinated clients and video sessions for anyone unvaccinated.
Attend appointments in person only if you have no symptoms, have not been at any exposure locations, or awaiting results of a covid test. Scan in using the QR code posted at my front door.
For face-to-face sessions, good infection prevention control procedures will be maintained, including:

Hand hygiene (i.e., washing with soap and water or use of an alcohol-based disinfectant available onsite), coughing/sneezing into an elbow or using a tissue (which is then safely disposed of, followed by hand hygiene)
Maintaining physical distancing of two metres at all times. Mask wearing is encouraged.
Performing hand hygiene prior to and at the conclusion of the appointment
Disinfecting all surfaces prior to and at the conclusion of the appointment
Keeping accurate documentation, including names and times of all face-to-face appointments, for contact tracing purposes.

At Green, both face-to-face and video sessions will be offered, and record-keeping and scanning will continue.
If you have any concerns about any of this please just ask.